DevOps Institute has produced the annual Upskilling IT Report for the past five years with input from over 8,000 technology professionals globally. The report examines upskilling and recruiting trends across IT organizations of all sizes worldwide.
This research focused on the skills needed to achieve successful IT outcomes and DevOps practices, and how best to meet these skills within organizations.
In this article, we'll take a closer look at how VSM competencies can be adopted as part of an upskilling and reskilling strategy.
Addressing the IT Talent Crisis
First of all, the report's authors share the significant challenges posed by critical IT talent shortages:
"31% of IT leaders said a lack of skilled resources
is their IT organization's biggest challenge."
This observation is now shared by all leaders (IT, Business, and C-Suite executives) at all levels of our organizations. Difficulties in retaining or recruiting talent have increased in a global context of uncertainty, both for companies, with waves of resignations, and for individuals, with numerous layoffs at high-profile tech companies.
However, job data and trends show employment rates in the technology sectors remain high, indicating a tight labor market.
There's also good news for IT professionals in 2023. According to Indeed, IT Jobs are at the top of the list, accounting for half of the top 25 jobs in the USA. Demand for IT jobs looks strong!
| | |
| --- | --- |
| 1- Full stack developer | 8- Machine Learning engineer |
| 2- Data engineer | 10- Product designer |
| 3- Cloud engineer | 20- Digital transformation consultant |
| 5- Senior product manager | 22- Pen tester |
| 6- Back end developer | 23- Customer insights analyst |
| 7- Site Reliability Engineer (SRE) | 25- Director of data science |
Table (extract): 25 Top Jobs of 2023 - Tech jobs still dominate the list
Source Indeed: https://www.indeed.com/career-advice/news/best-jobs-of-2023
In addition, technological advances, continuous evolution around existing best practice models, new processes and frameworks, demographic shifts and hybrid working models, and intelligent automation are exacerbating this IT talent crisis.
IT organizations worldwide are struggling with insufficient skills or resources, and the impact this is having on the pace of their digital transformation.
We'll see below why VSM approaches are both part of the problem and part of the solution.
Which Skill Areas Should be Developed?
The annual survey explores what types of skills are important for success in IT organizations.
"How would you rate the importance of the following major skill categories
for modern IT enterprise organizations in the future?"
Figure: The IT skill capabilities ranked in order of importance by the survey participants

While respondents' priorities remain process and technical skills, the authors recommend a more balanced approach that focuses as much on human and leadership skills.
VSM as a Major Discipline to be Adopted
Different process frameworks (Agile, DevOps/DevSecOps, and ITSM/ITIL®) are widely applied by IT organizations and need to be combined and integrated with new, constantly evolving disciplines.
Without going into too much detail, VSM is identified as one of the most important process frameworks requiring focused development efforts due to significant skills gaps.
The adoption of VSM practices is perfectly in line with the recommended evolution of DevOps/DevSecOps approaches centered on the delivery of continuous, value-added products to enhance the customer experience.
Value streams roles are also emerging, such as VSM Lead, now ranked in the top 10 most in-demand jobs:
On the other hand, VSM Platforms (VSMPs) do not yet appear in this annual survey. Organizations have many IT automation priorities with Chaos Engineering, AI/ML, and security tools coming out on top.
Barriers to Upskilling
The research uncovers a lack of time (44%) or budget (40%) as top barriers to upskilling, followed by a lack of priority from leadership (30%), a lack of content in topic or depth (29%), and an emphasis on hiring instead of upskilling or reskilling (22%).
The investment in time and budget for upskilling must be commensurate with the challenges, and supported by leadership when deciding on priorities.
This is the first aspect in which VSM is both part of the problem and part of the solution:
Part of the problem: its adoption requires this initial investment in time, budget, and executive support to build skills.
Part of the solution: as Steve Pereira explained in his previous article "How to Make Time for Value Stream Management" it will rapidly free up resources by eliminating waste.
Retaining Talents
The OECD has stated that hiring new talent is two to three times more expensive than retaining existing employees. This makes retaining existing talent one of the biggest issues.
At the same time, the report finds that only half (55%) are satisfied or very satisfied with their company's upskilling programs:
Nineteen percent of survey respondents admitted to being dissatisfied,
While 25% are neither satisfied nor dissatisfied,
33% are satisfied, and 22% are very satisfied.
Improving employee retention will inevitably involve improving these upskilling and reskilling programs.
"The availability and retention of skilled, passionate, and happy humans
will be the key driver of adaptability and competitive advantage."
VSM and VSMC to Help You Implement a Continuous Upskilling Strategy
Upskilling and reskilling are invaluable and will play an important role in addressing the IT talent and skill crisis now and in the future. As technology, working models, and the demographics of IT teams continue to change, upskilling needs to be ongoing to stay ahead, and upskilling programs need to be continually updated and made attractive.
"To remain competitive, IT leaders and individuals must prioritize skills development,
with continuous upskilling across people, process, and technology,"
- Marc Halcrow, COO of DevOps Institute.
Let's see how VSM can contribute to a continuous upskilling and reskilling strategy:
Step 1: Create a Strategic Upskilling Plan

A VSM journey (See our VSM Implementation Roadmap) is intrinsically holistic, aiming to identify improvements that will smooth the flow of value, whether they concern the organization and skills of people, the optimization of processes, or the connexion of technologies. In particular, it can help to understand the existing situation and identify skills gaps that need to be filled to achieve business results.


The report focuses on the need to upskill the IT workforce. I think it's worth emphasizing here one of the facets of VSM approaches, which is to unite all the players in value streams around the achievement of common business outcomes. In line with agility and DevOps, upskilling and reskilling programs must therefore cover not only IT roles but also those coming from the business and management lines.
Step 2: Update the Upskilling and Learning Programs

The top five upskilling frameworks preferred today are virtual learning (48%), in-person learning (46%), peer learning (40%), coaching (34%), and experiential learning (31%).


Virtual classes such as the VSM Foundation course, Flowtopia and Flow Sessions events, peer-to-peer exchanges within huddles and workshops, reports, resources, and blog posts are just some of the ways in which the consortium helps its members improve their VSM skills.


A wide range of research and case studies have shown that microlearning is more effective as the retention of the learned is improved when new information is learned in small chunks.
Stay tuned. Our first microlearning courses are coming soon!
Step 3: Adopt and Facilitate Continuous Learning

By being aligned with business results, the actions identified during value stream mapping workshops form part of a continuous learning-by-doing loop.



Step 4: Own Your Upskilling and Learning Path

Take ownership of your upskilling journey, be more thoughtful and holistic about the training you receive through your job, continue your certification journey with the VSM Foundation certification course, and join our community for inspiration, learning, and connecting.
"Transformations, shifts in workforce demographics, and hybrid workforce models
will continue to change and challenge IT and the rest of the organization.
It is essential to develop a comprehensive upskilling strategy that covers
not only tech-based competencies but also those related to processes and people,"
Eveline Oehrlich, DevOps Institute's Chief Research Officer,
led the research and data analysis for the Upskilling IT 2023 Report.

The "Upskilling IT 2023 Report" is available for download at devopsinstitute.com/upskilling-it.


See also our research and learning from here: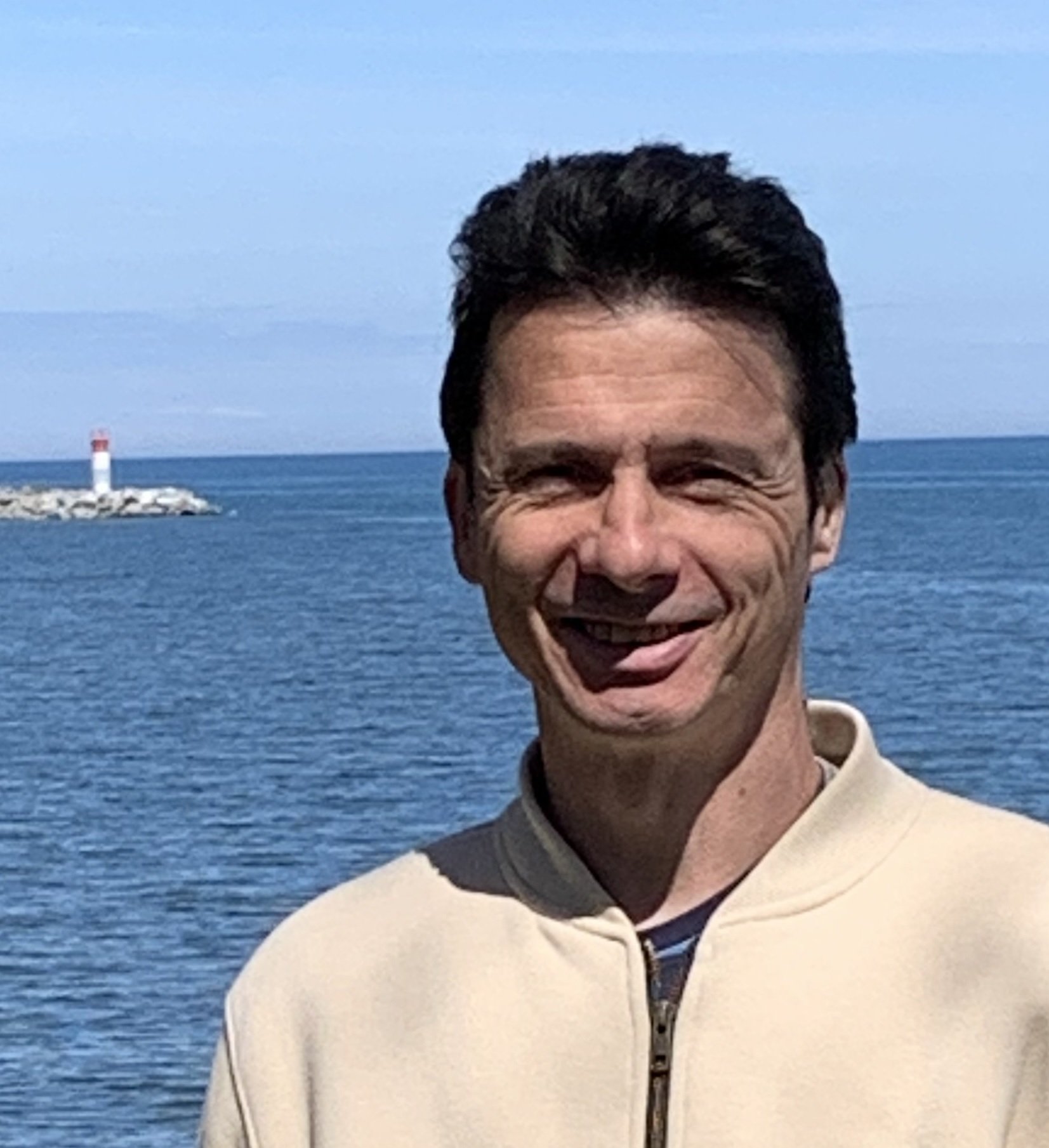 Patrice Corbard
Patrice is VSMC's Head of Content Value Stream, and a Consultant, coach, and trainer in DevOps, Value Stream Management, and Agile. He's the founder of SD ReFocus, which applies VSM principles and practices to focus software delivery on customer value.