Among enterprise leaders, the adoption of Value Stream Management (VSM) has rapidly emerged as a key strategic priority. Through VSM, businesses can realize a number of benefits, but most critically, VSM can help organizations be better positioned to advance their digital transformation initiatives.
Given the rapid move of many teams to VSM, it's no surprise a lot is being said and written about the framework. While VSM is a mature concept, there are still a lot of misperceptions on the approach, particularly when it comes to getting started and building a VSM discipline within an enterprise. In this post, we'll dispel four of the most common misperceptions we're hearing people still have when it comes to VSM.
Myth #1: VSM is Only for Our DevOps Teams
In recent years, many DevOps teams were early adopters of VSM. This makes sense: VSM can be a logical and integral part of the larger move to embrace and expand upon agile and DevOps approaches. However, while DevOps may often be where VSM starts, that's not where it ends.
Ultimately, it is when value streams are managed in a true end-to-end fashion, from strategic planning to customer feedback, that organizations realize the true potential of VSM. This requires the participation, not only of DevOps, but teams from strategic planning, marketing, sales, customer service, and more.
Myth #2: I Can Deploy VSM Without Changing My Organizational Structure and Funding Approaches
The reality is that to truly embrace VSM, organizational alignment is required. However, you can start slowly with one value stream and continue evolving your organization. This requires a couple of key changes:
First, funding needs to be aligned with products and value streams. Traditionally, most organizations have funded projects, which belies an internal focus. Instead, teams need to fund products that are aligned with value streams, and ultimately the delivery of value. This approach to funding is a key foundation of Digital Product Management, which is a key enabler of VSM.
Second, through VSM principles, teams can orient and align their teams around value streams. This requires the adaptability to change how teams are structured, how they report, and how they interact with other teams. The reality is that today, 80% of companies report the persistence of organizational silos, and 84% correlate these silos with diminished customer value. By uniting teams from across the organization around value streams, it's possible to truly unite the enterprise, and make significant strides in boosting customer value.
Myth #3: I Have to Scrap Everything, and Start From Scratch to Employ VSM
While VSM does require some fundamental change, that doesn't mean scrapping everything and starting over. VSM ultimately requires the effective mobilization of people, process, and technology, but you can take an evolutionary approach for each of these aspects:
Process. You don't have to map every value stream. You can start with one, for example focusing on the value stream that's causing the biggest challenges or that offers the most value. You can build from there, iterate that value stream, and then apply those learnings to build others. VSM process implementations will require all participants to learn and refine their approaches, and, while planning is absolutely important, a lot of learning has to come through doing.
People. You don't have to start by undertaking a massive and costly effort of hiring a new team. You can leverage existing teams. Often, rather than trying to create an entire VSM team or oversight group right out of the gate, you can look to your product management office (PMO) to adapt and lead.
Technology. With the right technologies, you can gain data-driven visibility at every level of the organization and end-to-end visibility of value streams. With these technologies, you can effectively power your VSM initiatives, both in the near and long term. The payoff of these capabilities can be enormous. According to a recent survey, 98% believe a VSM platform would accelerate VSM adoption at their company in 2022.
Myth #4: We Can't Move Forward with VSM Because We're Not an Agile-Run Company
As outlined above, teams can move to VSM in an evolutionary fashion. While agile practices are required for VSM, they can also be adopted in a gradual fashion. In other words, you don't need to have completely established agile practices before you can start with VSM.
Conclusion
The promise of VSM is enormous. Don't let myths and misconceptions stymie your team's ability to capitalize on the opportunity. The reality is that, while VSM requires some fundamental changes, teams can, and have, made this move successfully.
To gain a greater understanding of the VSM journey teams are on, Broadcom commissioned a survey of hundreds of business and IT executives. The results offer a number of compelling insights into why and how leaders are moving to VSM. See the report, "2022 Value Stream Management Predictions" for complete details.
If you want to continue the conversation and join me and hundreds of others as Value Stream Management Consortium members, head over here.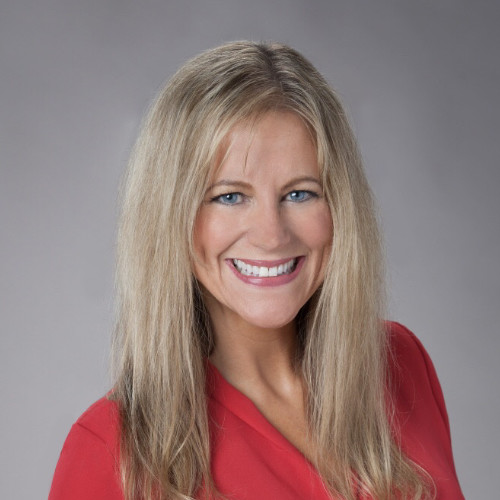 Marla Schimke
Marla is the Head of Marketing, ValueOps at Broadcom and leads the content value stream at the Value Stream Management Consortium.