All businesses faced their day of reckoning in 2020. After decades of investment in the vague concept of digital transformation, business and IT leadership found out how agile and competitive their organization really was. For many, the results were brutal. Many, tragically, have not made it. For those who did survive, thanks largely to the heroics of their IT teams, a warning shot has been fired. Get better at software-driven innovation - today - or succumb to digital Darwinism. Recent research by Dell of 4,300 business leaders found that 1 in 3 business leaders are worried that their organization may not survive the next couple of years.
But where to start? With pre-pandemic roadmaps in tatters, business leaders must look to work with IT leaders to build on the momentum from the last year and continue orienting around the customer's current and evolving needs. Rapid customer feedback loops, achieved through data-driven value stream management (VSM), are key to continuously capturing and delivering on those needs. Are you truly listening to the market if it takes half a year to understand receive feedback on your product or service?
With the concept of a multi-year transformation dead in the water, you need to transform now. Today. And for that, you need near-instant feedback loops to learn and iterate to keep pace with the best. You can attain this level of adaptive response using value stream metrics (Flow Metrics) that focus on the end-to-end flow of value to the customer. And by measuring your software portfolio against business outcomes (time-to-market, customer retention, employee happiness and so on), you quickly ascertain what's working for your customers, and crucially what's not, to correct course at a faster clip.
To be blunt: the stakes are just too high for any more wild bets or to stick with the status quo. Nor can we continue to make such vital business decisions around resources and direction based purely on gut feelings or finger-in-the-wind readings. What leadership decides to do right now will define their businesses' legacy. That's why data-driven VSM is so damn critical. Cutting through the whirlwind of proxy metrics, siloed perspectives and conflicting opinions, Flow Metrics provide objective and actionable insights into the impediments slowing them down that prevent them from delighting customers more quickly.
Instead of questioning the data, executives and technologists can leverage this intelligence to sustain their collaboration. They can shorten time-to-market (on average by 75%) and use the insights to inform their investment strategy where it matters most… before it's too late. The message is simple: we have to get this right this time or we will face our maker.
Speaking the Same Language
Has IT ever had more political capital or trust? It's been interesting to see that boardrooms are filling up with tech-savvy leaders; Macy's recently replaced its COO with a CIO. But in reality, the onus is still on IT leaders to think and speak like the business. To really solidify their position as key business partners, IT has to show—in a data-driven way—that they're able to meet the business demands and deliver the products and features that customers want. They need a shared vocabulary for more meaningful discussions; the parlance of Agile or DevOps won't fly in leadership meetings. It's just too technical and too narrow a view. Too deep in the weeds and too much techno-babble for folks who talk in dollars and cents.
That's the beauty of value stream metrics, known as Flow Metrics from Dr. Mik Kersten's Flow Framework®; they serve as a powerful phrasebook. They correlate IT's efforts with business results e.g. value creation, cost reduction, customer satisfaction, employee happiness and retention. Value stream thinking through a business lens, leadership finally have shared visibility into their digital journey through the context of the customer, as well a better understanding around trade-offs. This end-to-end view helps answer the pressing question of: "what are our customers asking for and how fast can we deliver it?"
Existing approaches and tools are not enough to answer that question or help us understand what's really slowing us down from customer request to customer delivery. Your product value streams are underpinned by a dizzying array of specialist teams and tools across the ideate, create, release and operate stages. Each tool and team have their view of product development, but not one clear view from end-to-end. Meanwhile attempts to push all work into an Agile planning tool like Atlassian Jira or ITSM tools like ServiceNow, just so you can get a holistic view, isn't a practical solution; it deprives teams of the specialist functionality they need to their job (e.g., test) and inevitably misses some key parts of the value stream.
If you're only measuring from the moment developers start working on a feature and skip the whole ideation phase, the business' experience of how long it's taking is not going to match up with your numbers and you'll lose trust within your organization. As John Willis, one of the co-authors of The DevOps Handbook, puts it in the Project to Product podcast, "Measuring only one area of the value stream is like only using two inches of a 12-inch ruler."
Or to put it another way, it's a bit like when you tell your family that dinner will be ready in 20 minutes because the cooking time in the recipe says 20 minutes. But in that estimate, you haven't factored in the preparation, the pre-heating of the oven, making the side dishes and setting the table. The end result? A bunch of whiny hungry kids and an angry spouse.
To be more predictable and accurate, to deliver faster, we must account for everything that we do to create value for the customer. Only with this end-to-end visibility and measurement can we then spot the problems and bottlenecks holding us back.
Use Objective Data to Find and Fix the Real Bottlenecks
Without a data-driven approach, teams get stuck in months-, even years-long disagreements about the true cause of delivery issues. With fingers being pointed in all directions, productive work grinds to a slow pace and the business isn't able to get the value it needs from IT which is increasingly the basis for competitive advantage for all organizations. By measuring the entire value stream, teams are able to see where work is really getting stuck, and IT leadership can make investment decisions that actually move the needle for the business.
If your bottleneck is actually in the business analyst team, then adding more developers isn't going to fix the problem. In fact, investing in the wrong spot is not only a waste of time and money but a solution that almost always exacerbates the problem. If the bottleneck is downstream, then adding more resources in front of it is only going to pile more work on an under-resourced team that can't cope with the existing work, let alone more, resulting in a larger bottleneck. Smarter investment through end-to-end visibility ensures you're diagnosing and treating the real problems impacting the system.
No More Emotional Finger-Pointing
Data is a great equalizer. It provides an objective lens through which to view issues and allows teams to move away from the emotional finger-pointing. When you measure the entire value stream, you measure the work of all teams and thus provide a clear view of the whole process. Effectively measuring all types of work is another crucial component. So often the business is pushing for more and more features to be delivered, but IT teams know that ignoring technical debt for too long is not something that you can sustain long term. According to McKinsey, some companies have found that actively managing their tech debt frees up engineers to spend up to 50 percent more of their time on work that supports business goals.
Risk/security work has to be completed too; no one wants to get hacked. Technical debt is often not tracked and measured which makes it hard for the business to understand and prioritize and often results in the quality death spiral. By categorizing work into features, defects, risk/security and debt, IT can start to have conversations with the business about why resources need to be deployed to non-feature work. Sharing a graph that shows the type of work that's being completed provides an anchor for conversations about prioritization and allows IT and the business to pre-emptively talk about where the focus might need to go in the future. It is this prioritization and focus that ensures that IT can deliver on the business's needs not just today but into the future as well.
Learn, Improve, Scale
A data-driven framework for measuring work across the entire value stream allows IT and the business to learn what's actually happening in the software delivery process, to improve IT's ability to deliver what the business needs and do digital transformations at scale. That collaboration across the entire organization is the real foundation of organizations that are going to survive this digital turning point and compete with digital native companies. If you're looking to get started, the Flow Framework® provides a blueprint for implementing Value Stream Management and end-to-end Flow Metrics. This is why some of the questions in the State of VSM survey are related to measurement and what people are measuring. Participating in this survey is the start of an important dialogue for our industry. In another post, I'll take a look at metrics in more detail and why getting your baselines is so important.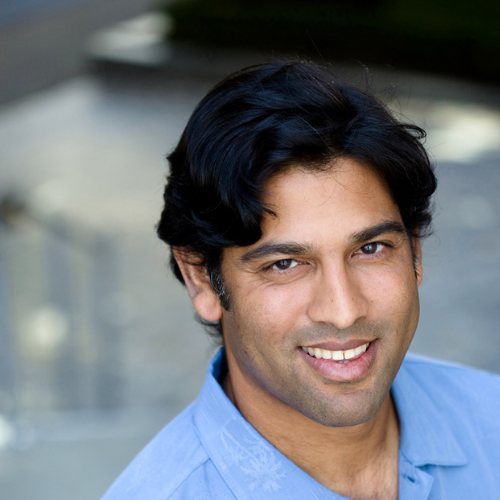 Neelan Choksi
Neelan has extensive technology management experience and is a graduate of MIT (and part of the well-publicized MIT Blackjack team). He holds graduate degrees from Stevens Institute of Technology and the University of Chicago Graduate School of Business. He is also a mentor at Capital Factory, an Austin-based incubator, and serves as a trustee at TechGirlz, a non-profit working to get adolescent girls excited about technology.